TBR Day. A Christmas Fling / Beth Barany. 2013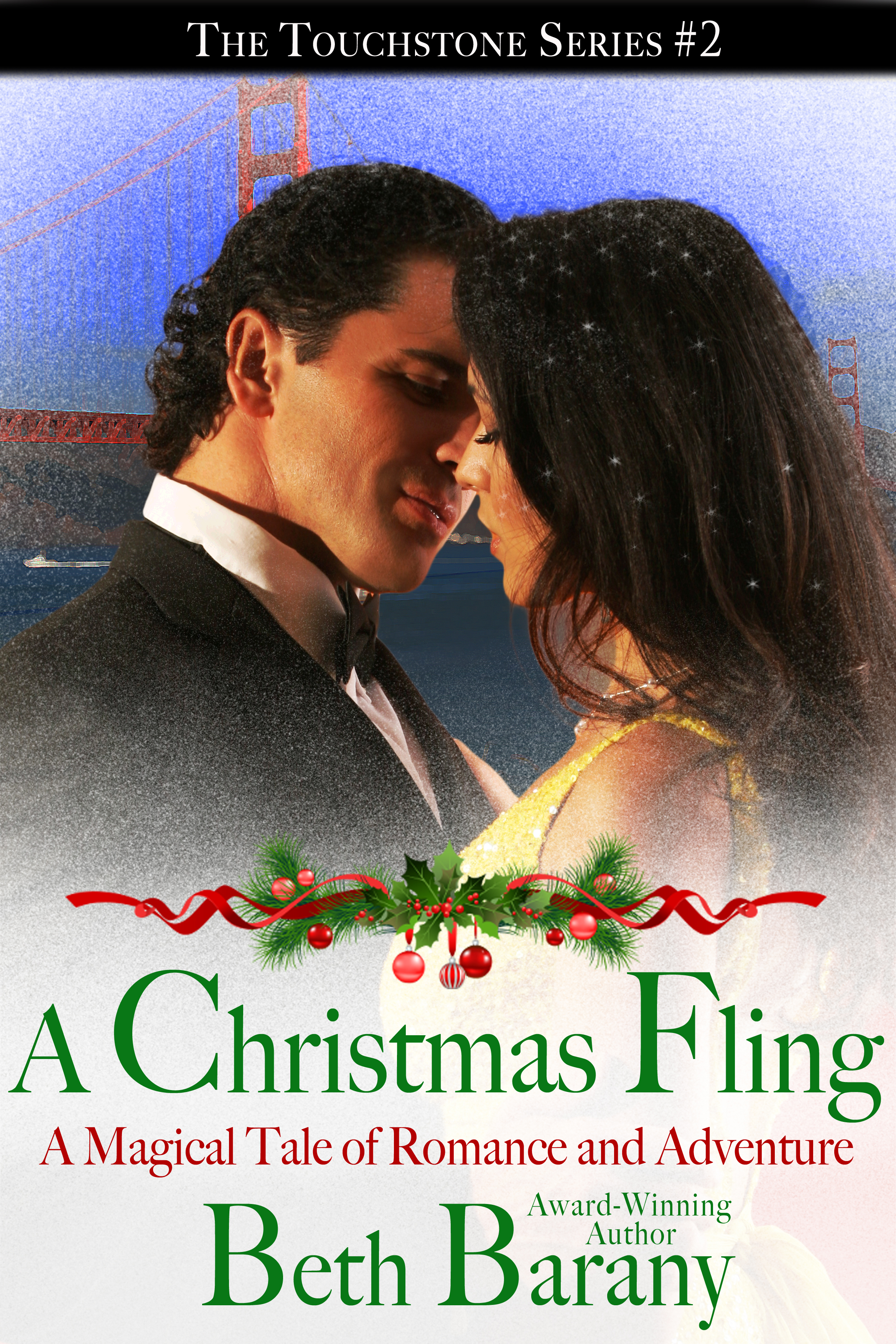 Like many of my fellow TBR bloggers, I have a large collection of holiday romances. I searched my Kindle for books with the word "Christmas" in the title and came up with at least a dozen titles. I remember this one by
Beth Barany
, an author I've not read before. I was intrigued by the cute premise of one of Santa's elves falling in love with a human. Plus it was only $0.99. I'm a sucker for those.
Dahlia, a Santa's Elf, has 21 days left before Christmas to create the best toy in the world without using magic or revealing her true identity. Stuck on how to complete the prototype, and working as a temp in San Francisco's financial district with no time for love, will her innocent Christmas fling get her unstuck, or will she turn her back on her beloved career for her heart?
Liam, an up-and-coming financial analyst, swore off women after getting dumped by the love of his life. He just found out his ex is going to the company Christmas party with his rival Michael Hendricks. Up for promotion against Hendricks, Liam has to win the favor of his boss. His best bet is to invite the vivacious secretary Dahlia to the party. Will Dahlia be a welcome distraction, or will she turn his life upside down?
I wish I could say that the book lived up to its promise. With both world-building and character-building to be done it wasn't very tightly written. There were some repetitive phrases that annoyed my inner editor. There were bits with Liam's mother that were rushed and not terribly believable. I'm not sure why she was even necessary to the story. Permeating the first half of the book is Dahlia's frustration with her inability to finish the toy she needs to make. Liam to the rescue! With a simple suggestion, and his Leatherman tool, Liam fixes it. Argh! Frankly, someone who wants to be a "master" toymaker should be able to figure out a couple of wires. It bugged me that Liam had to come to the rescue in that way. And finally, the ending was quite rushed. All of the problems are not problems at all. That's not good world-building.
I did like both Liam and Dahlia and I think Barany did a good job with their characterizations. Their relationship was believable to me. But that just wasn't enough to make up for the things that bugged me.
I think I'll go re-read some of my old Signet Regency Christmas anthologies to cleanse my palate.